What is Yoga Therapy?
The IAYT (International Association of Yoga Therapists) defines yoga therapy as "the process of empowering individuals to progress toward improved health and well-being through the application of the teachings and practices of Yoga."
What is a Yoga Therapist?
A yoga therapist is a guide who helps you to explore your health and wellness journey. Yoga therapy is a companion to your current care and allows time and space for you to explore options for your path to well-being. Your plan of care is personally tailored to you. You have control over how much time you will spend on practices. It will be easy for you to incorporate the practices that we devise into a daily habit. Small consistent daily practices are the key to opening the door to your well-being.
What is involved?
Fill out a comprehensive health intake form.
Schedule a listening session to understand a broad picture of your health history.
Discuss an initial plan of care that is specific to you. (condition, ability, time commitment).
Incorporate a variety of yoga therapy techniques into your plan including movement, stretching, breathwork, mindfulness, and deep relaxation.
Modify your plan of care as needed as you progress through the Yoga therapy process.
How do I get started?
Contact Mary Hall by email or phone (608-469-6439) to schedule a FREE 15-minute consultation!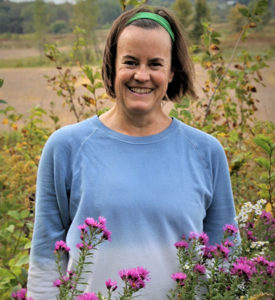 Mary Hall
500 RYT
Yoga Therapist (C-IAYT)